GRIGNOLA
MADE IN ITALY
GRIGNOLA
MADE IN ITALY
GRIGNOLA
MADE IN ITALY
Multicolor brown crocodile credit card holder

270,00

€

Blue wallet made of grained calfskin with crocodile details

295,00

€

Multicolor crocodile credit card holder

270,00

€

Brown crocodile belt

390,00

€
Gray document holder in grained calfskin

750,00

€

Black crocodile pocket credit card holder

270,00

€

Multicolor brown crocodile credit card holder

270,00

€

Black wallet made of grained calfskin with crocodile details

295,00

€
All Products
Fine artisan leather goods since 1966
Since 1966 Valigeria Grignola from Varese is a company firmly anchored in the italian artisan leathergoods market. Every single product is designed and cared in every minimal detail, with infinite color combinations and made with precious leather to satisfy various desires. Exclusive details like hand sewed stitching and metallic accessories enrich further the creations. The founder Franco Grignola has taught the secrets of artisan leathergoods to his children's, keeping the tradition together with continuous innovation, with a passion completely italian.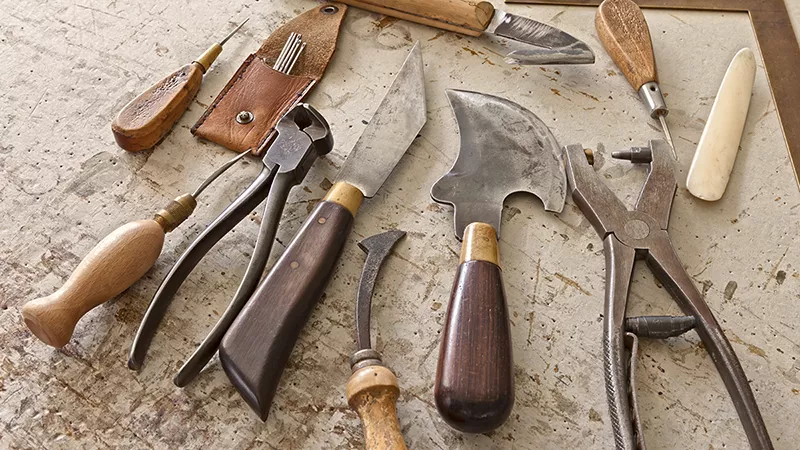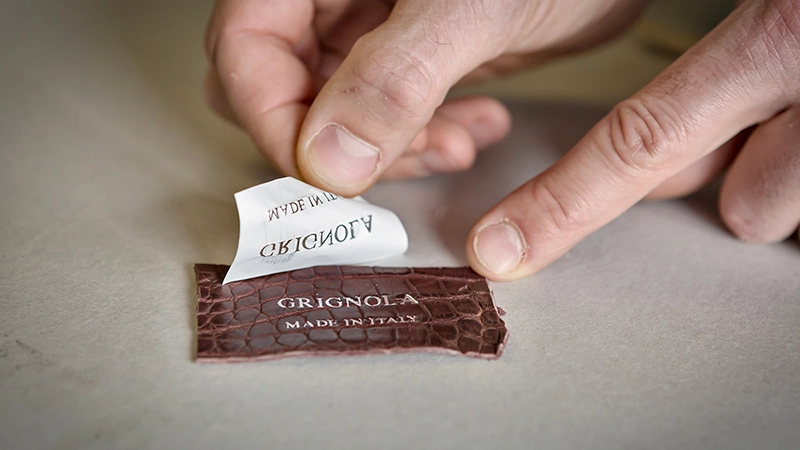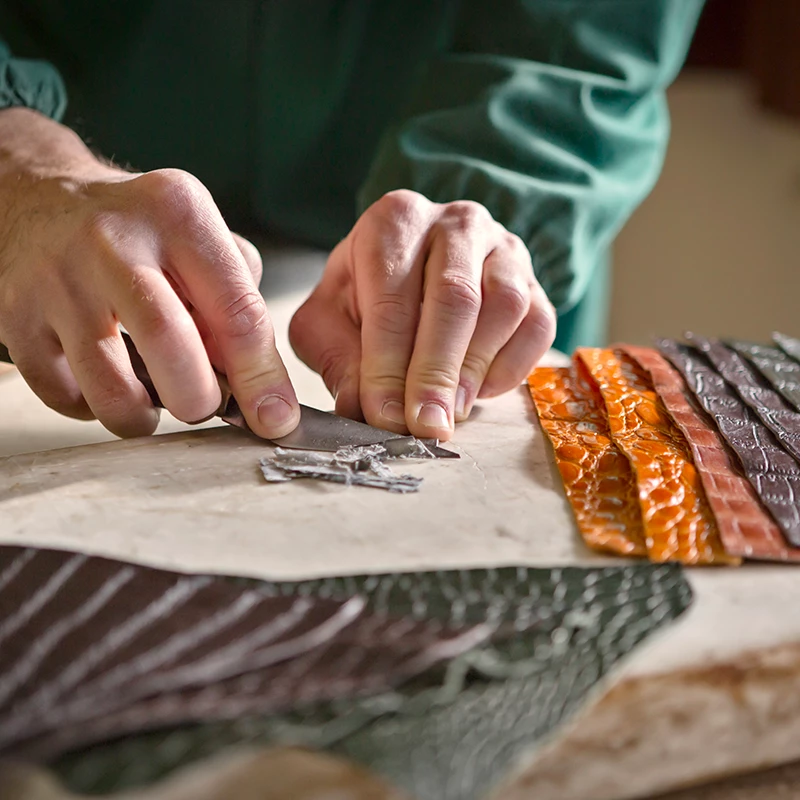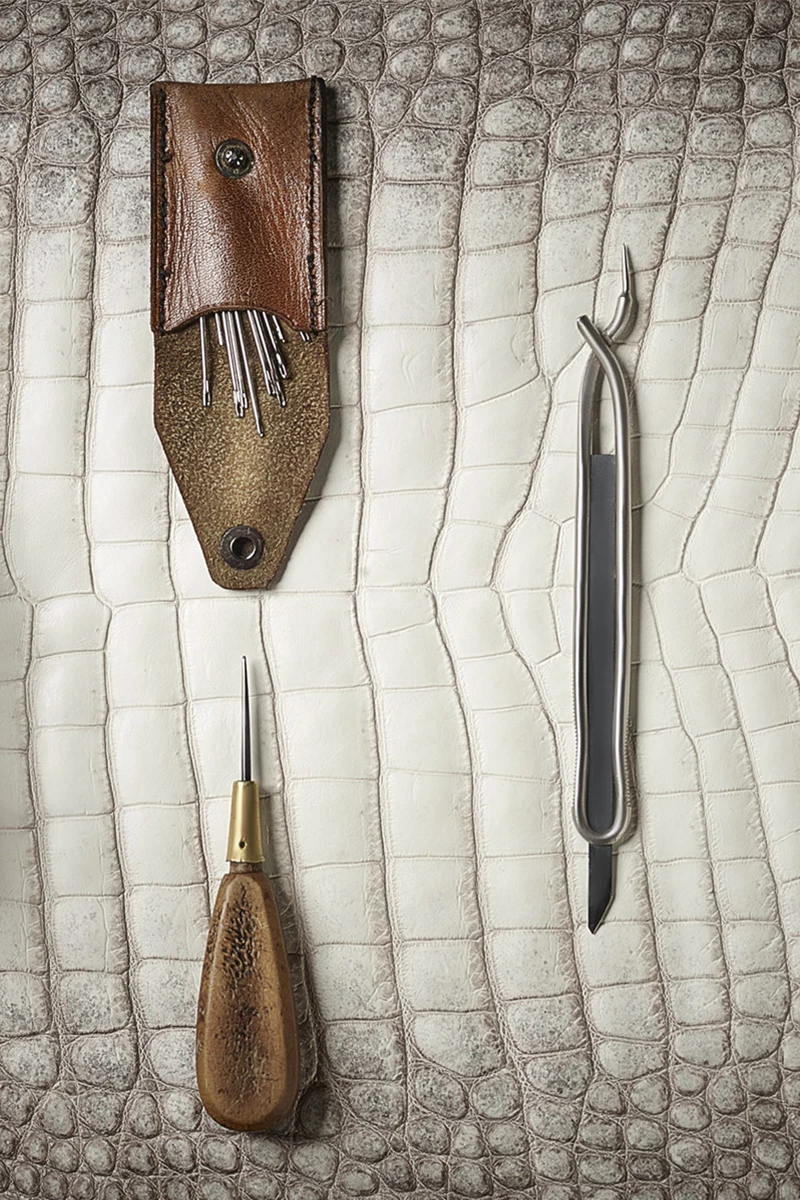 Custom made quality made in Italy
Grignola artifacts are a small world unto themselves, designed to measure for the customer and followed with him in the process, step by step. This is the best guarantee of their uniqueness. But not only that: the exclusive creations of the Varese suitcases, an example of the tradition and quality of made in Italy, also manage to convey the great love for ancient workmanship, together with maniacal perfection in every finish. Owning a Grignola bag is a special pleasure, it is a time that seemed lost and instead is rediscovered. A unique story that still continues to this day.
COMPANY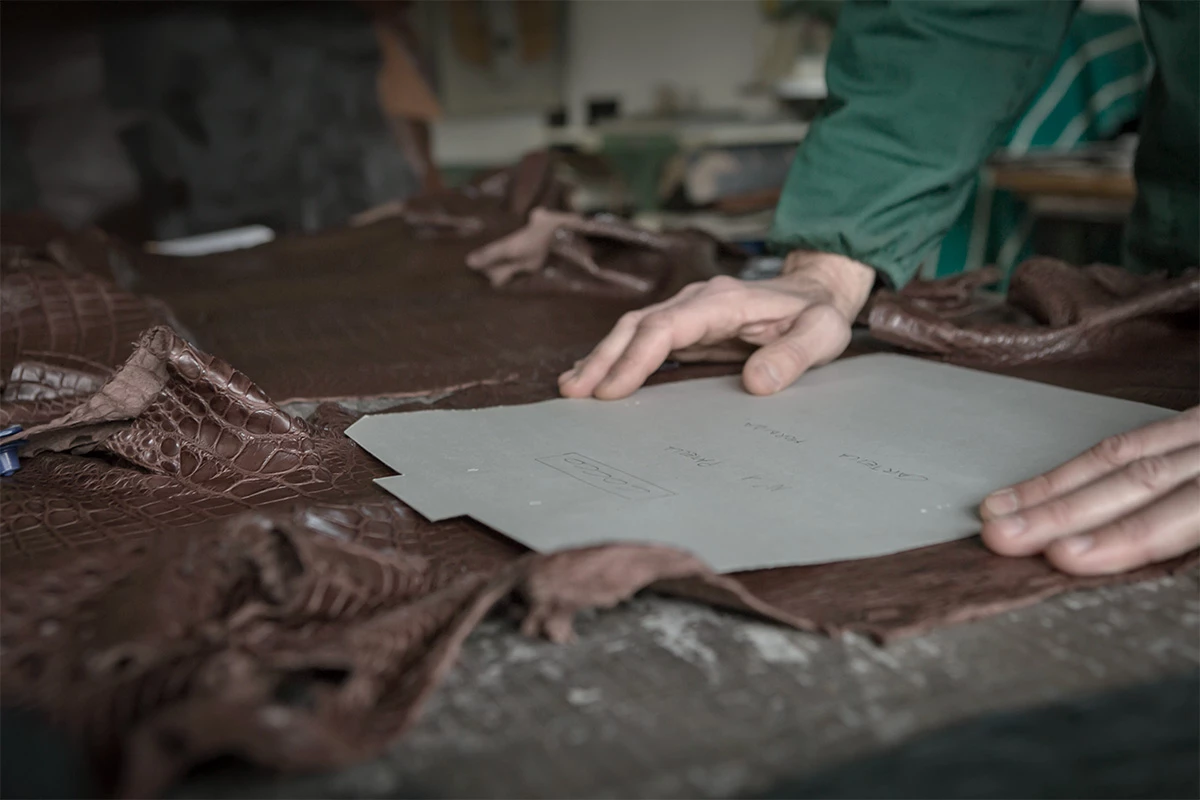 Leather products realized with the best materials
Every creation made by Grignola starts from sourcing the best materials on the market but many details are bespoke just for them. Talking about travel bags, the trolleys has unique caracteristic: they are extremely light compare to the market's standard despite of it's being entirely in leather. They are equipped with a telescopic trolley system projected and patented from Grignola company.
Also the golf bags are a best seller of Grignola's collection, they are designed to obtain the best in terms of exclusivity and functionality.
Between the leathergoods products other special items are the bespoke boxes for jewels or watches and the elegant sneakers.